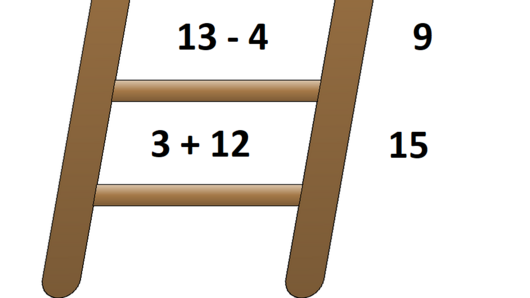 To move up the ladder, the players must find a pair of cards which sum or difference equals the number written on the next rung.
The numbers and the cards can be modified to adapt the game to different age groups. Luck can help—if you bring it by making accurate calculations! Pay attention to the arithmetic operations, and your odds of winning will be very good!
You can get more information about this activity in the "Teachers" section below.